Overview
Are you ready to enhance your music literacy skills, get a refresher on music fundamentals, or improve your musical knowledge? Then this set of courses is for you.
This video library is perfect for:
Anyone ready to learn how to read music and explore music making and notation.
In this library you'll learn:
The different types of notation and what they mean
How to read music on more than one staff
What musical symbols mean
So much more!
---
Instructors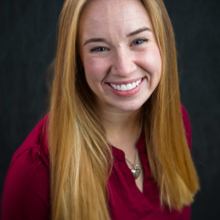 Cameron Coday
Cameron Coday is a Houston area Band Director. She currently teaches band at Deer Park Junior High, where she instructs the Non-Varsity band as well as beginner students on all wind instruments. She is passionate about beginner brass and reed pedagogy, and loves breaking down music into its simplest components. Cameron graduated High Honors on a full-tuition academic scholarship with a Bachelor of Music and Minor in Leadership from the University of Colorado Boulder where she studied clarinet under Dan Silver. She received her Master of Music Education with Summa Cum Laude honors from Central Washington University at the American Band College. Cameron has presented as a clinician for The Assisted Director and loves fostering conversation on teacher health and wellbeing. She is active in the pageantry arts, serving as brass staff for Arizona Academy Drum and Bugle Corps. She was a marching member of The Troopers (2013, 2014), Phantom Regiment (2015), and The Cadets (2016) where she played baritone, euphonium, and trombone. She previously worked with The Oregon Crusaders, and continues to teach Houston-area marching bands. Outside of teaching, Cameron enjoys weightlifting and CrossFit. She coaches adult barbell classes, and loves her cat, Benjamin.
John Zastoupil
Dr. John Zastoupil is the Director of Concert Bands and Assistant Professor of Music at Missouri State University, where he conducts the Wind Ensemble, Wind Symphony, Symphonic Band, teaches courses in graduate conducting and wind literature, and guides all aspects of the concert band program.